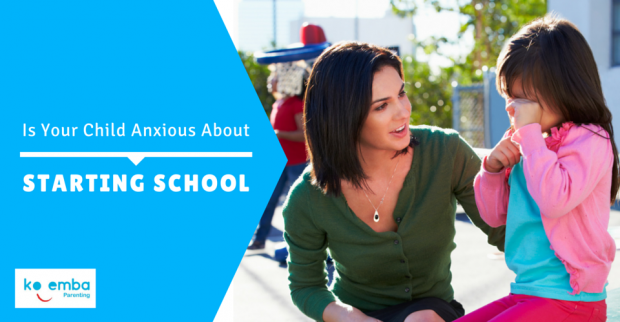 'I don't want to go to school'
Jamie had been excited about going to school until the big day came.
Suddenly she was clinging onto her mum's shirt, her arms wrapped tightly around her as though she would be washed away by the tide of excited new pupils.
Her mum was embarassed that her 'big girl' was suddenly reduced to tears.
'Now what do I do?' she thought. The thoughts raced through her head, 'Traffic's going to be heavy today. Got to get to work. Can't leave her here like this. What do I tell my boss? The other kids are going to laugh at her if she's blubbing like this.'
Four year old Amy wasn't as vocal as Jamie about her protest. But in the last few days before school started, she'd been very quiet and seemed to lose her appetite.
Both Jamie's and Amy's parents are worried about whether their child will settle at school.
What can a parent do when your child's anxiety is eating away at her like a mouse with cheddar cheese?
The good news is that you, as parent, can make a big difference in how your child copes with school.
I came across a magical little formula about Anxiety recently on the cover of Chip Conley's book, 'Emotional Equations'.
Anxiety = Uncertainty x Powerlessness
Even though this isn't a Parenting book, Conley's approach can be helpful in responding to unhappy children. A parent can reduce a child's Anxiety by increasing their sense of Certainty and reducing the sense of Powerlessness.
There's a number of ways that you can help your child with this. Here are a few Parenting tips if your child's anxious about starting school that will increase your child's sense of certainty  and give a sense of having some  power in the situation, and this can significantly decrease your chid's uncertainty.
1. Firstly and most importantly, no matter what stage of schooling your child is at, ensure that your child knows that his experience matters and that you are trying to understand. (Discover more about how to connect with your child so that he feels heard and validated: Childcare Concerns: How to Listen to Your Child)
2. Think what choices you can give him:
Discuss if he would like to meet a friend at the gate and go in together.
If he's anxious about saying goodbye to you ask if he wants to say goodbye at the school gate or if he wants you to walk to the classroom door with him.
Give him a choice of what he'd like for his snack.
3. Ensure that he has the information and skills he needs, e.g. where's the toilet, what's the teacher's name, how to open his snack box
4. Make sure he is being collected by someone he has a secure and warm relationship with. (Ideally Dad or Mum, or someone your child has a close, connected relationship with). Explain who will be there to meet him, and make sure that the person is there well ahead of time.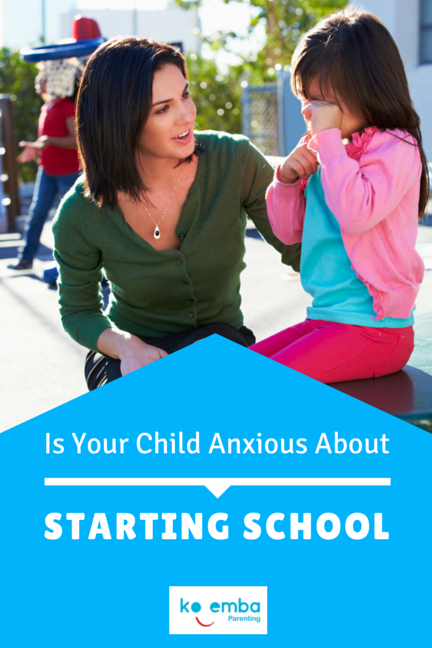 A final tip:
Remember emotions are contagious. If you are stressed, frustrated or anxious your child is very likely to 'catch' that emotion.
So prepare everything well ahead of time to avoid last minute stress and focus on  being calm and centred.
Keep in mind:
Anxiety = Uncertainty x Powerlessness
I'd love to hear what other ideas you suggest.
P.S. For practical support on being the Parent you'd love to be, discover our online Parenting course:' BEHAVE-WHAT TO Do When Your Child Won't' and face-to-face training offered by accredited Parent Coach Val Mullally MA.