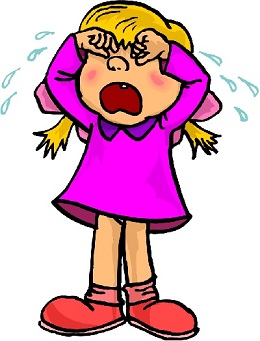 "I can't believe she said that to me," exclaimed Jane. "Her little face was bright red.  And she was screaming 'I hate you!' 'I hate you!'"
Mary smiled wryly. "I've had those outbursts too. When did our little darlings morph into monsters!"
Others nodded.
Jane could sense that the other parents knew what this experience was like.
One of the first things that they had discovered in the Parenting programme was that this was a safe space to share their concerns about the day-to-day issues that arise in their homes.
'So what do we already know that could be helpful when your children turn their anger on you with words like this?' the facilitator asked.
Within a few minutes the mood of the group lightened as they recognised that they had already gained helpful insights.
"I guess I'd need to climb off the 'Oh no, she hates me' bandwagon, " said Jim. "It's easy to think that my child doesn't love me when I see that angry face."
"Yes," added another parent.  "Rather recognise that she's saying, 'I hate a particular behaviour of yours."
In a few minutes the group had made several suggestions.
1)   Strong emotions are contagious, so focus on your breathing so that you don't 'hook in'.  Don't let the anger stick.
"Don't be like Velcro,' chuckled Don,  "Be like Teflon; let your child's anger roll off you!"
They remembered the core neuroscience and emotional intelligence insights the facilitator had discussed. This prompted further ideas:
2)   Recognise that when he's this angry the 'thinking part' of his brain is not engaged.
3)    It's no good trying to reason with him at this point; that can only come later once his anger subsides.
4)   Don't try to persuade her that she doesn't hate you. She wants to let you know that something isn't okay for her right now.
5)   Recognise that anger is always a signal 'I need change.' Ask yourself what is the change your child is asking for.
The facilitator added a few other thoughts to the discussion:
6)   Help your child to NAME, CLAIM and TAME his emotion. In other words, see the emotion that is under the attacking words and respond to that: 'You' re very angry.'  When he has a NAME for his inner experience he can CLAIM it; recognise that that is what he is experiencing.  And when he can CLAIM it he can TAME it – bring it back under control.
7)   Also recognise that there are other emotions underneath blanket of her anger  – probably fear or disappointment.  It's easier to connect with your child when you can picture what probably lies under the anger.
Jane smiled. When she had signed up for the Parenting programme she hadn't realized how much the new learning would positively affect their everyday life in the home. She knew that by the end of this session she's be going home with a different outlook and a more helpful way of responding next time her child had a meltdown.
Don't miss out on YOUR CHANCE to discover the Koemba Parenting programme, starting this month in Kilkenny and in Cork:
Helping families to:
– think more clearly
 – connect more compassionately
 – behave more response-ably
 – live more joyfully
Please note:  This story is fictional and does not record an actual event. 
8 sessions commencing:
Douglas, Cork Thurs 26 Sept 2013
Thursday evenings 7.30 – 10 pm
Kilkenny Wed 25 Sept 2013
Wednesday mornings 10am – 12.30
Investment fee: €187
Early Bird: €169 (pay by Mon 23 Sept)
 For more detail  email val@koemba.com or telephone Val 087 7609355
 For details CLICK HERE.